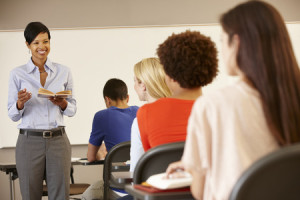 On January 1, Tennessee's Campus Free Speech Protection Act (Senate Bill 723) went into effect. The law is designed to offer comprehensive protections for free speech rights on college campuses.
During a time when free speech freedoms are being heavily restricted by many college campuses nationwide, the new Tennessee measure is a breath of fresh air for First Amendment supporters. As FIRE's Legislative and Policy Director Joe Cohn stated, "protecting the free speech rights of students and faculty on public college campuses across Tennessee is an important victory for everyone who cares about the future of higher education."
So what makes Tennessee's Campus Free Speech Protection Act so important? Here are some provisions that other states should strongly consider adding to their own legislative agendas in 2018:
Freedom of Expression for All
Section 4(b) of the Campus Free Speech Protection Act states: "Public institutions of higher education embrace a commitment to the freedom of speech and expression for all students and all faculty." This is an enormous step forward in light of recent protests against speakers of certain political affiliations and the suppression of religious minority groups' freedom of expression on college campuses throughout the country.
Additionally, the inclusion of Section 4(d) attempts to end First Amendment restrictions like "free speech zones" and unequal speaking engagement acceptances by forbidding all public higher education institutions from "[stifling] freedom of speech and expression by implementing vague or overly broad speech codes, establishing free speech zones, imposing unconstitutional prior restraints on speech, or disinviting speakers based on the anticipated reaction or opposition of others to the content of speech."
Free Speech Protections for Nontenured Faculty
Section 5(2) of the bill defines "faculty" as "tenured and non-tenured professors, adjunct professors, visiting professors, lecturers, graduate student instructors, and those in comparable positions." Since Section 4 of the bill guarantees freedom of speech and expression for "faculty," Section 5 expands free speech protections for adjunct professors and graduate student teachers, who have been historically denied true freedom of expression on campus with threats of revoked research funding and/or job loss. Protecting freedom of speech for faculty who — unlike tenured faculty — can be fired from their jobs more easily is an important step towards advancing First Amendment rights for everyone on campuses.
Eliminating Subjective Evaluations About Free Speech
Section 6(3) of the Campus Free Speech Protection Act reads: "An institution shall be committed to maintaining a campus as a marketplace of ideas for all students and all faculty in which the free exchange of ideas is not to be suppressed because the ideas put forth are thought by some or even by most members of the institution's community to be offensive, unwise, immoral, indecent, disagreeable, conservative, liberal, traditional, radical, or wrong-headed."
Since many universities nationwide have established committees that unilaterally determine the offensiveness of a speech act (typically based on vague criteria), the Tennessee bill significantly expands freedom of speech for students and faculty by eliminating subjective criteria and promoting campus environments as "marketplaces of ideas" instead.
In conclusion, Tennessee's Campus Free Speech Protection Act represents a tremendous step in the right direction for protecting First Amendment rights on college campuses. A public institution like a university should not be immune from the fundamental rights guaranteed by our national Constitution, and Tennessee should serve as a model for other states to follow in the coming years.