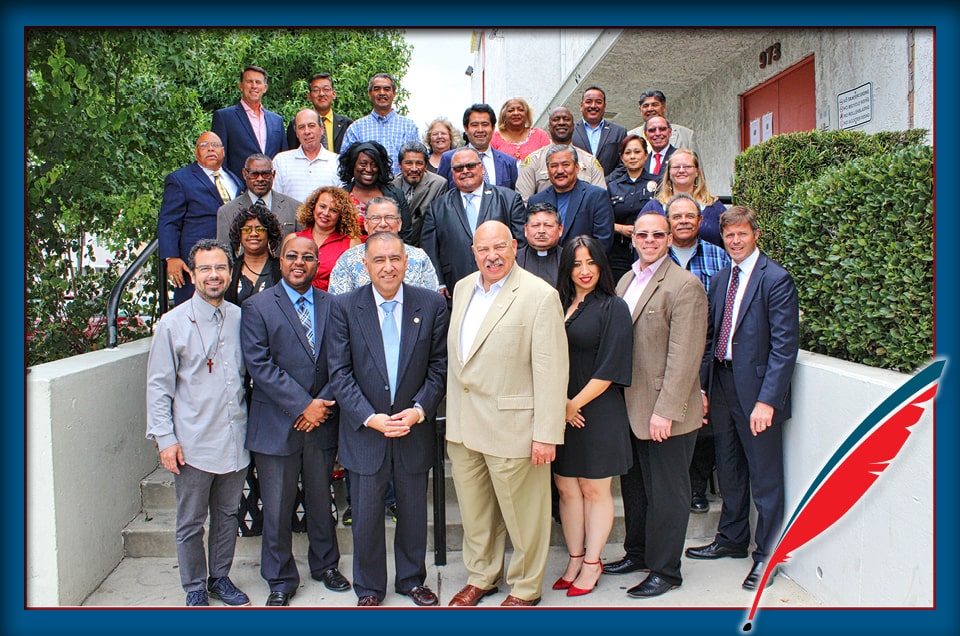 National Symposiums:
The annual National Symposium is a series of panels, and a keynote speaker, focusing on a different, pressing issue in American society each year.
Ed Lowry Awards:
The Ed Lowry Award celebrates community engagement and working across divides by highlighting nominees and an annual winner who  embodies the legacy of Ed Lowry – a citizen dedicated to selfless service to their community. To learn more about this award and Ed Lowry, go to the tab "Lowry Award"on our website.
Difficult Conversations Workshops:
The Difficult Conversations Workshops seek to provide participants with the skills and tools necessary to discuss traditionally polarizing issues without causing tension within your personal relationships. In these workshops, FAV seeks to help participants learn how to have these conversations in a state of peace, without provoking conflict.
Webinars:
First Amendment Voice Webinars are online seminars which explore various pressing First Amendment topics and issues. Experts within their fields, including academics and professionals, provide facts, analysis, and recommended solutions to these issues through discussion. Some previous topics include:
Freedom of Speech on College Campuses and Veteran Civic Engagement.
Coffee  Talks:
First Amendment Voice hosts in person and virtual Coffee Talks as events to bring members, staff, and all who are interested together to discuss civil rights topics. Participants are invited to share their personal stories, experiences, and perspectives to helpeveryone gain  a further understanding of the topic being discussed.
Some common Coffee Talk topics include: Depolarization in the Media, Religious Freedom and Expression in everyday life, and Freedom of Speech on College Campuses and  the Workspace. Coffee Talks allow participants to network, gain knowledge, and surround themselves with like-minded individuals..
OUR MISSION
The First Amendment gives us all the protected rights to express our visions for the nation, to take up our grievances with our leaders, to collaborate and disagree, and ultimately to heal.
First Amendment Voice provides education, resources, and opportunities to exercise these rights through programming that centers dialogue across divides, compassionate disagreement, and active citizen engagement.
UNIVERSAL PRINCIPLES AND VALUES
+ Unity
+ Compassion
+ Commitment
+ Service
+ Respect
+ Civic Engagement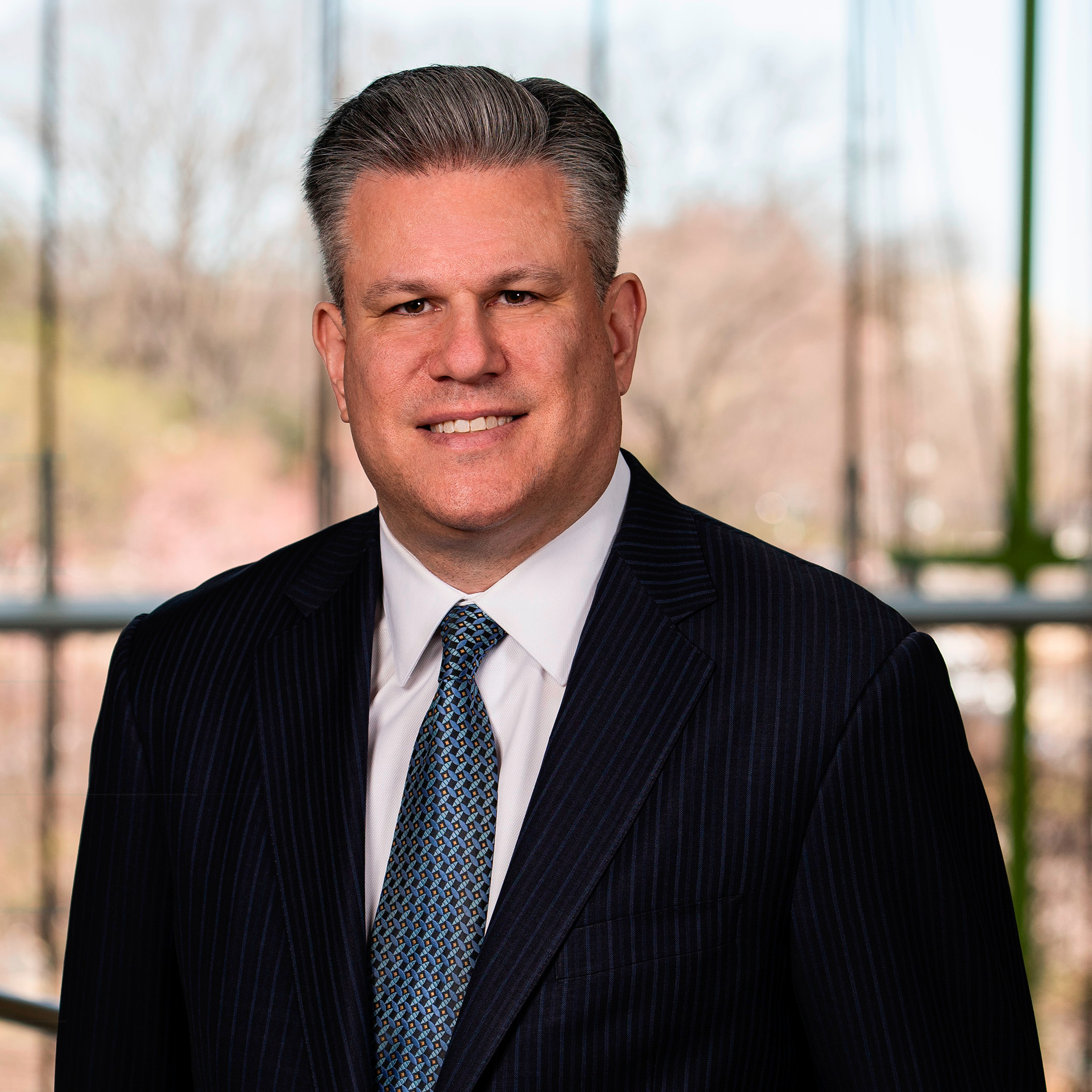 Larry Rosenberg
Chair of the Board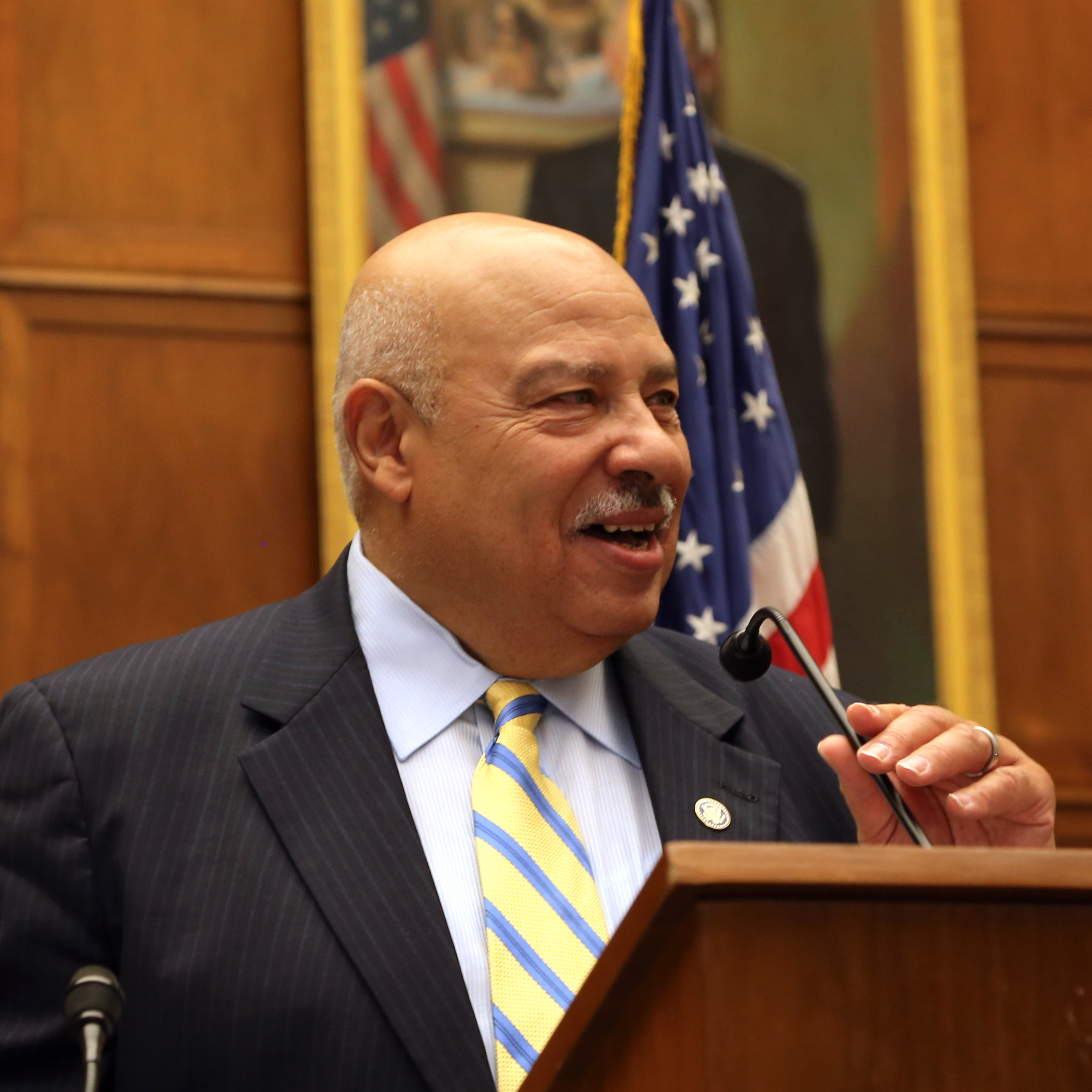 Alan J. Inman
Board Member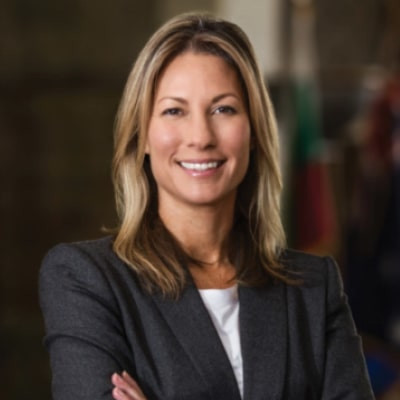 Cathleen Pearl
Board Member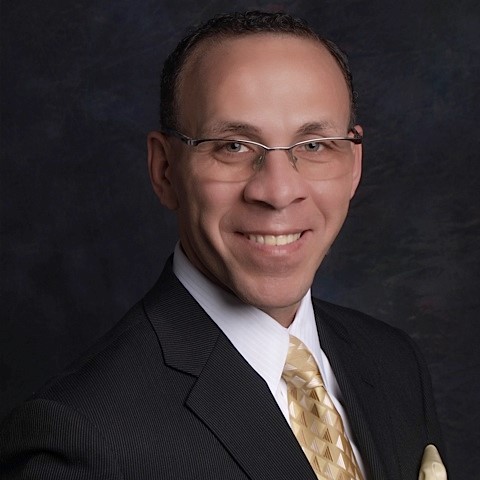 Dr. Paul Murray
Secretary of the Board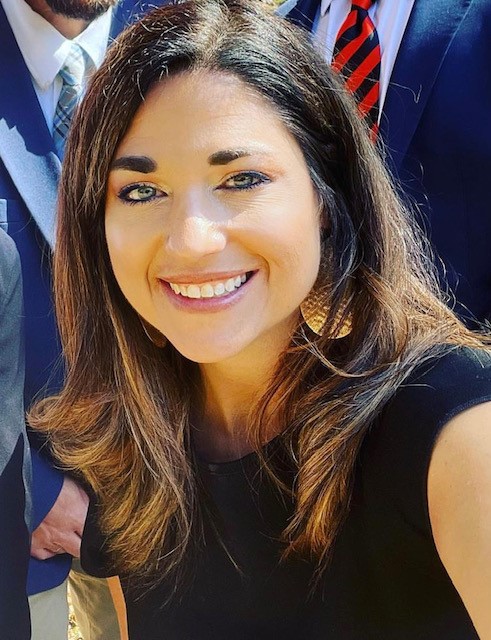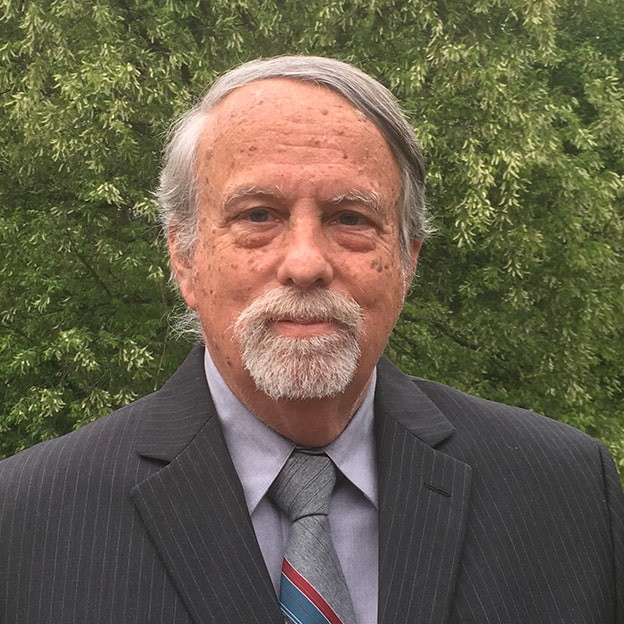 Stan Ellis
Board Member and Treasurer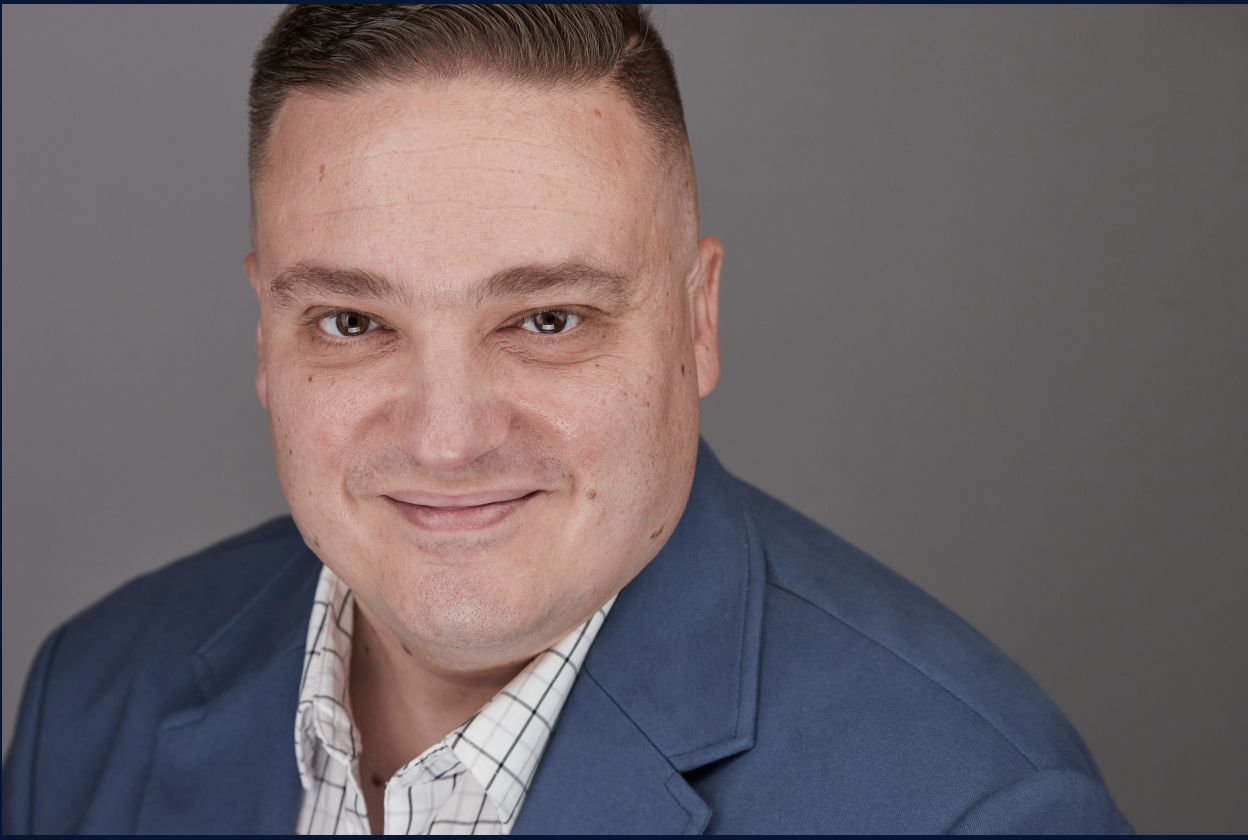 Rev. Dr. Paul McCullough
Executive Director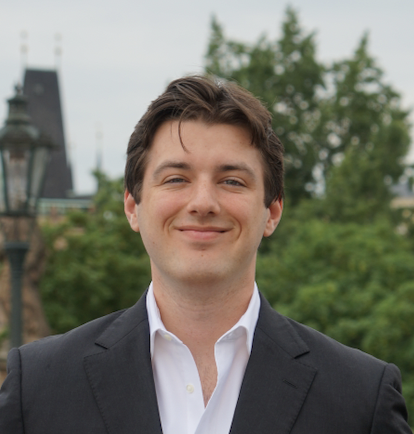 Hunter Vaughan
Communications Coordinator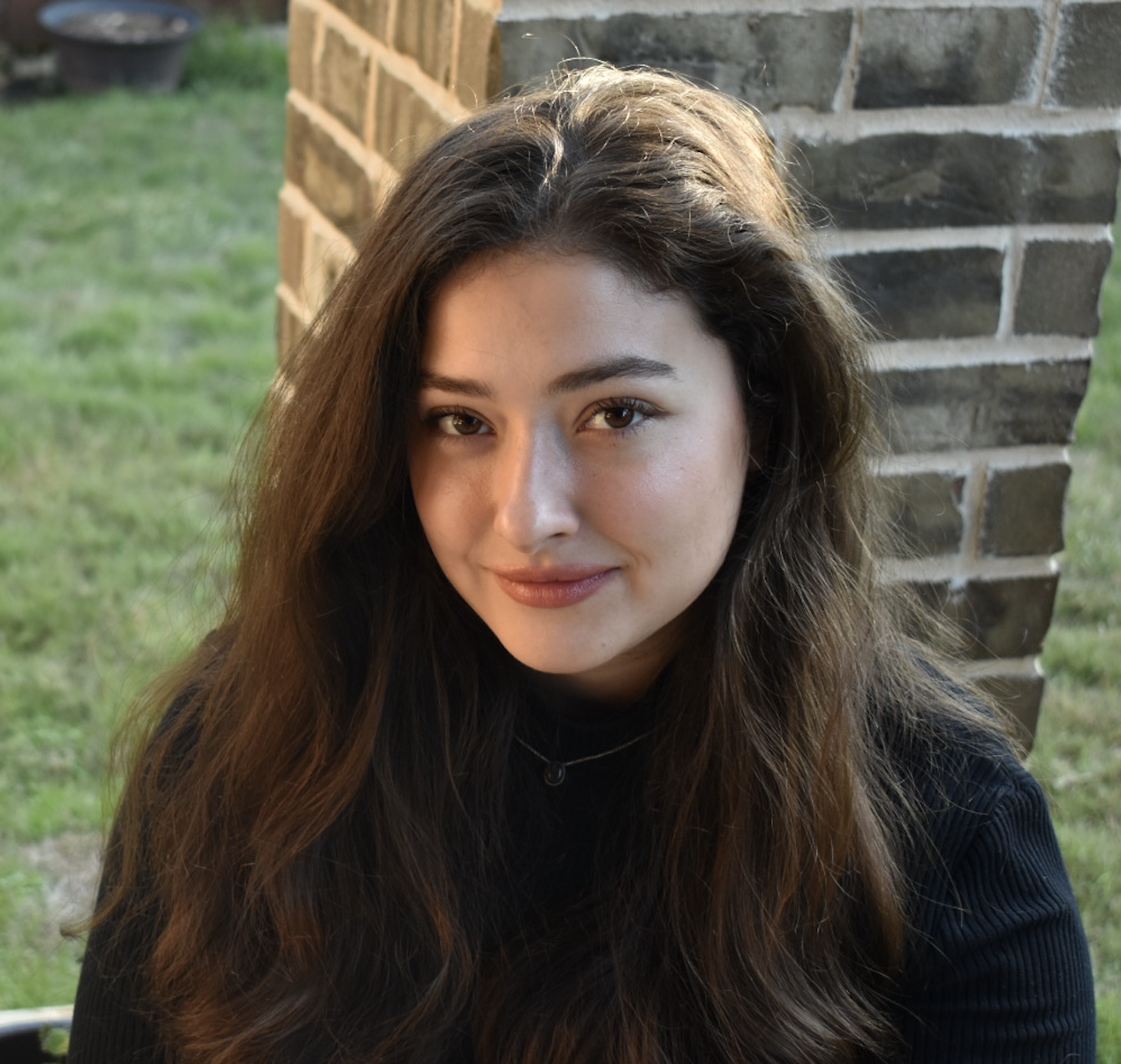 Giannina Grigg
Membership Director
I believe that the most essential element of our defense  of freedom is our insistence on speaking out for the cause of religious liberty.
To suppress free speech is a double wrong. It violates the rights of the hearer as well as those of the speaker.
True patriotism springs from a belief in the dignity of the individual, freedom and equality not only for Americans but for all people on earth.
Our liberty depends on the freedom of the press, and that cannot be limited without being lost.
Rev. Dr. Paul McCullough
Executive Director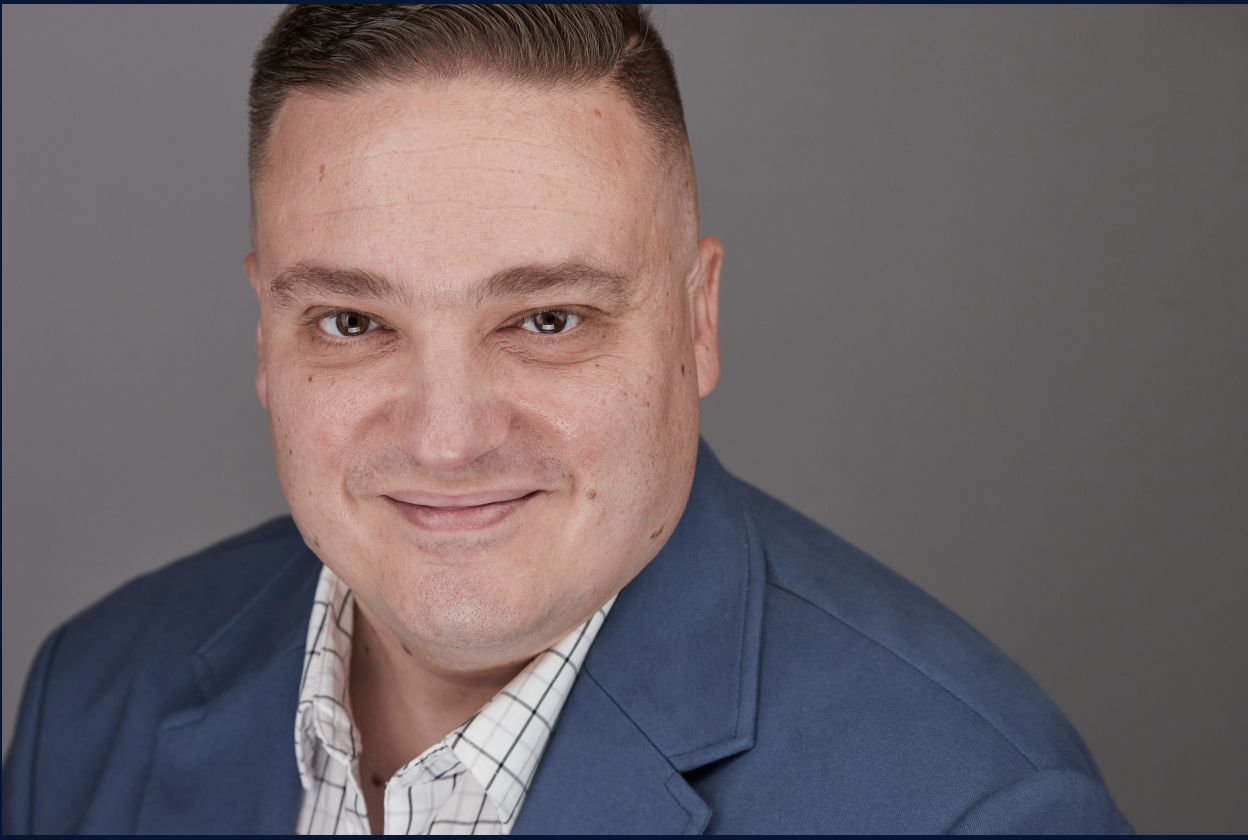 REV DR. PAUL MCULLOUGH is a veteran, leader, and innovator who has built up a wealth of experience over his two decades of logistics management. At the heart of Paul's work is a deep sense of community, centered around the core ideals of service and faith. From volunteering at church and city events to bringing his decades of first-hand business experience to non-profits, Paul is on the front lines of his community making a difference to those with whom he comes in contact. He currently serves as the President of the Philadelphia Chapter of the Association of the United States Army (AUSA) and as a National Ambassador for the Travis Manion Foundation (TMF) where he is able to pursue his belief in empowering future generations. Outside of TMF, Paul is also a professor at Drexel University where he focuses on shaping young college students into the leaders of tomorrow. Demonstrating his personal commitment to civic engagement, Paul also currently serves on the board of Taking the Hill PAC which helps get veterans elected across the country. Our country desperately needs servant leaders, who care more about serving their constituents than they do about political maneuvering and veterans are well suited to serve in this capacity. From civic engagement to business advice to simple peer-to-peer outreach, Paul's dedication to his community comes across in all he does.
Paul brings the same energy to volunteering as he does to crafting innovative 21st-century business strategies. He believes that good management means loving, serving, and caring for the people in an organization and its customers every single day. Along with his wife of 25 years, Heather, and his two amazing kids, Paul IV and Sarah, the McCullough family is making a lasting impact on the lives of veterans, students, military family members, and Americans across the nation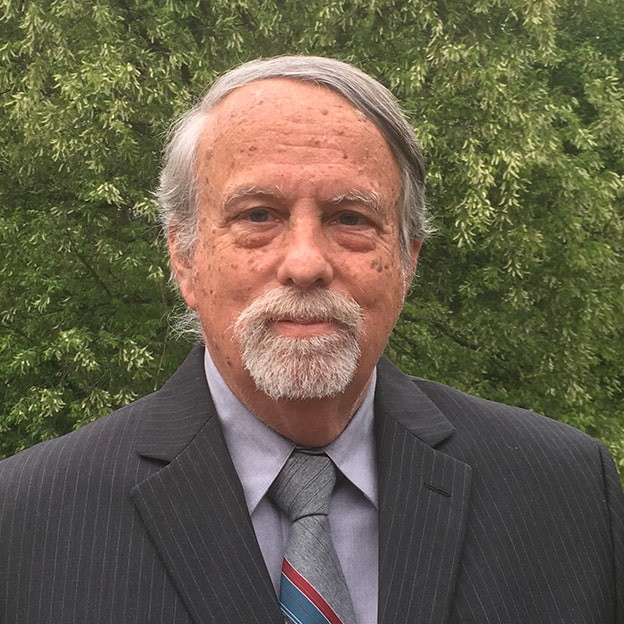 STAN ELLIS is the Treasurer of First Amendment Voice. Upon graduation from Norwich University with a degree in mathematics, Stan accepted a commission into the Quartermaster Corps of the Army of the United States. He served on active duty in various IT data center management positions within the Headquarters, US Army Computer Systems Command for 5 years. Following that, Stan participated in the Army Reserves as a war planner(logistics) for 15 additional years.
Upon completion of active duty, he worked for Optimum Systems Inc.(acquired by EDS) as a manager/deputy director of Technical Services. In that role he supported IT benchmarking, onboarding, and help desk functions for federal hosting customers. Following working for EDS, Stan joined GTE Telenet (Sprint) as a senior manager and eventually data center director. In these roles he supported technical and management growth of the business entity know as Sprint data. In addition to managing the chargeback process of over 12m annually, Stan developed and managed the technical hosting environment allowing Sprint to use excess hardened raised floor space to support hosting services for the federal government.
Following 26 years of service with Sprint, Stan retired and earned an MBA and certificates in nonprofit management and also in accounting. Graduate school honors included induction into the Delta Mu Delta and Delta Epsilon Sigma honor societies. Community service activities over the last 40 + years involved working with homeowners' associations, churches, community nonprofits, and a local fire department. This work with nonprofits included leading refinancing of churches/fire department, major renovation of facilities, and purchase of new fire vehicles. Exclusive of First Amendment time, this service reflects more than 56 'board' years of which 29 were concurrently served as treasurer or financial chair in nonprofits.
Stan is married to Frances Williams and they reside in Northern Virginia with 1 daughter, 2 granddaughters, 3 dogs, 2 cats, 2 ducks, and numerous semi domesticated rodents.
Alan J. Inman
Board Member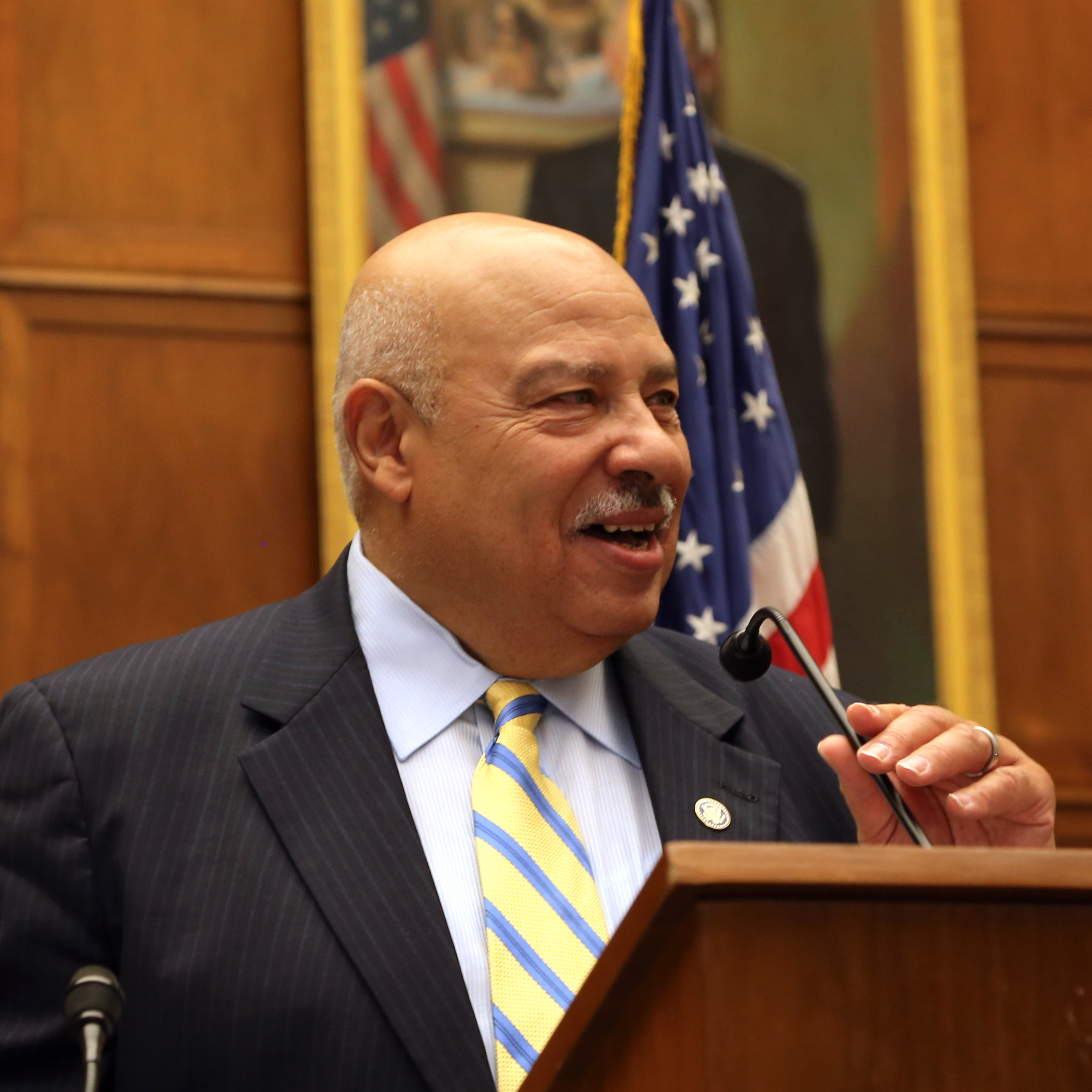 ALAN J. INMAN serves as Senior Advisor of the Global Peace Foundation International headquartered in Washington, D.C. In this capacity, Inman has coordinated international program panels and conference tracks regarding inter-religious challenges on the African continent, Northern Ireland, Indonesia, Malaysia, South Korea and the Philippines. He also served as President of the USA chapter of the Global Peace Foundation for a period of 5 years. Mr. Inman previously served as National Director for the Institute for Responsible Fatherhood, where he led the development of programs in 11 U.S cities.  He served as Chairman of a New York City Community Planning Board and as a consultant for the city. Mr. Inman developed a reputation for exceeding expectations in managing multiple grants on a federal, state and local level i.e., Federal Dept. of Labor, Health and Human Services, and New York City Human Resource Administration.
Mr. Inman also served as Executive Director of Minority Alliance International, a New York based international civil rights organization. He has been a candidate for the New York State Assembly and in response to the infamous Los Angeles Rodney King incident in 1991, he was appointed to a White House Domestic Advisory Council to consider how the country could address this level of police/community challenge. He is the author of the popular book – "The Colors of Love." He is married to the former Cindy Whitting and is the father of two children.
Dr. Paul Murray
Board Member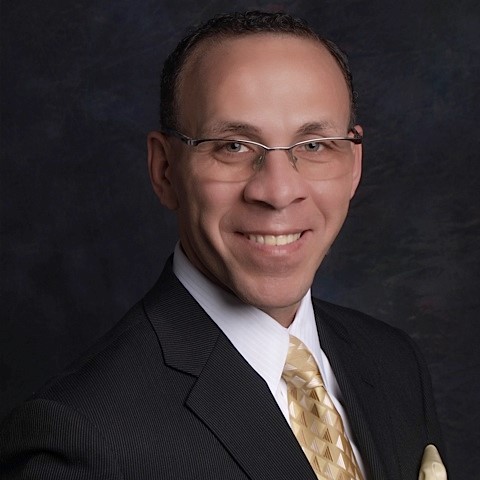 DR. PAUL MURRAY has been in Christian leadership for more than 25-years and is the senior pastor of The Lighthouse Church-Maryland. He is the award-winning author of Broken: Picking up the Pieces after the Fall and soon to be published, First to Serve.
Dr. Murray serves as Vice President of the Global Peace Foundation USA where he leads issues impacting religious freedom and liberties within the U.S.A. and globally, he serves on the International Religious Freedom Roundtable. He has been a guest on TBN, Daystar, CTN and selected for the feature story and cover of BOSS Magazine. A former Peace Corps Volunteer to the country of Tunisia, Murray holds a Doctorate in Pastoral Leadership from Howard University, School of Divinity, a M.Div and M.A.R. in Pastoral Counseling from Liberty Baptist Theological Seminary, and a Bachelor of Science from the University of Phoenix.
Larry Rosenberg
Board Member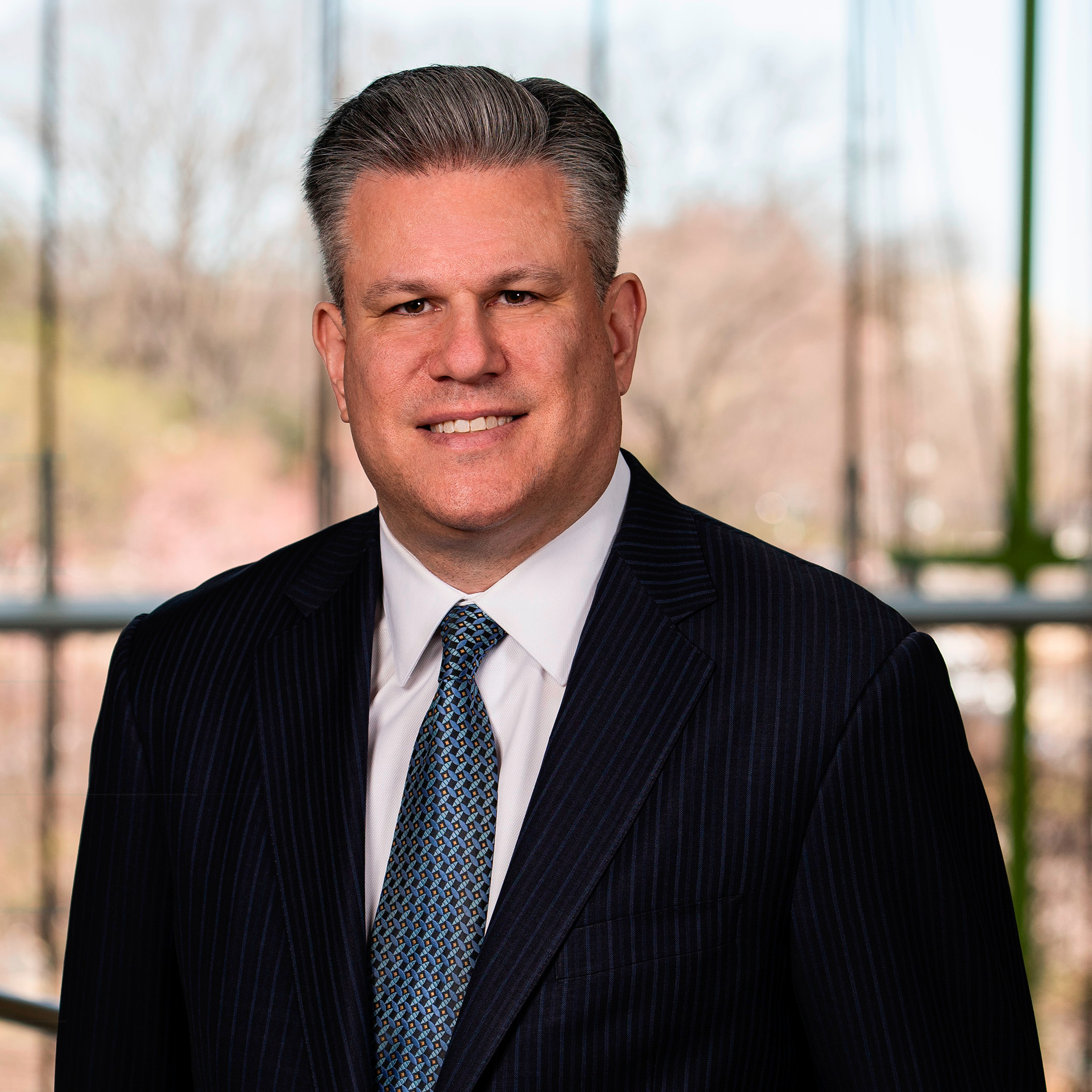 LARRY ROSENBERG is a trial, appellate and Supreme Court litigator at Jones Day in Washington, D.C., who specializes in constitutional, regulatory, IP, antitrust and fiduciary duty litigation. He is very active in the ABA Section of Litigation, having served on its governing Council and chaired its trial and appellate practice committees and its Book Board. He directs the West Virginia University College of Law Supreme Court Clinic and is an author of A Practitioner's Guide to Appellate Advocacy, The Trial Lawyer's Guide to Success and Happiness and the forthcoming Winning Bench Trials.
This term, Larry argued in and won a 9-0 decision from the United States Supreme Court in Dawson v. Steager, which held that states cannot give income tax benefits to state employees without extending them to similarly situated federal employees. Larry is lead counsel for a law firm that specializes in defense industry regulatory work in a First Amendment challenge to the State Department's requirement of advance approval for the publication of privately-generated, unclassified content that is subject to the International Traffic in Arms Regulations. He is also lead counsel for Lufthansa in several discovery and patent infringement actions in which he won an appeal in the Ninth Circuit and in which the federal district court in Seattle, Washington, held Lufthansa's opponent in contempt. He is lead counsel for Chevron in a breach of contract lawsuit against the government, in which the U.S. Court of Federal Claims recently awarded Chevron almost $19 million, including a sanction against the government for bad-faith litigation conduct. He is lead counsel for Boehringer for which he recently won a D.C. Circuit appeal regarding the appropriate scope of the Attorney-Client Privilege as it relates to the settlement of patent litigation. Larry is currently lead counsel in the Court of Federal Claims for several investors challenging the federal government's expropriation of equity in Fannie Mae and Freddie Mac and is lead counsel for the Cleveland Clinic Foundation in Federal Circuit and Supreme Court appeals challenging whether innovative laboratory methods for analyzing certain blood enzymes in a way that is predictive of cardiovascular disease are eligible for patent protection. He also has represented Bayer for almost 15 years in antitrust litigation regarding a settlement of patent litigation over the drug Cipro and several other matters. As part of his pro bono practice, Larry won a victory in the Supreme Court for a refugee from Cameroon seeking asylum, and he was court-appointed appellate counsel for Adham Hassoun, who was convicted of terrorism-related charges involving Jose Padilla.
Cathleen Pearl
Board Member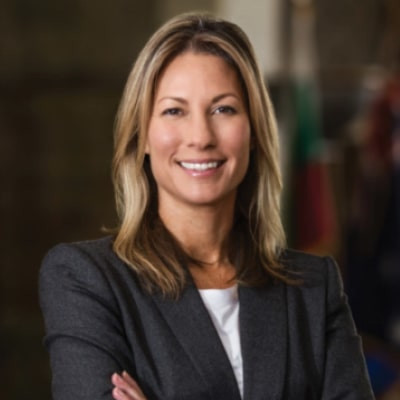 CATHLEEN PEARL serves as Executive Director for the Military Women's Memorial located at the ceremonial entrance of Arlington National Cemetery and is a member of First Amendment Voice's Board of Directors. Formerly, she served as President and CEO of the National Defense University Foundation, Director of Outreach at the Museum of the Bible, Director of Development and Special Projects at Got Your 6, and Deputy Director of the National Guard Educational Foundation. She is a veteran of the U.S. Navy and Air National Guard. Cathleen has a MA in Museum Studies from New York University and a BA in Anthropology from the University of Missouri – St. Louis. She is a champion of women veterans, as well as, women, peace & security issues as they relate to national defense. She combines her passion for museums, public education, and curating interesting content with a lifetime of service including two years on the FAV Advisory Council and on the nominations committee for the Edward D. Lowry Memorial Award for Citizenship.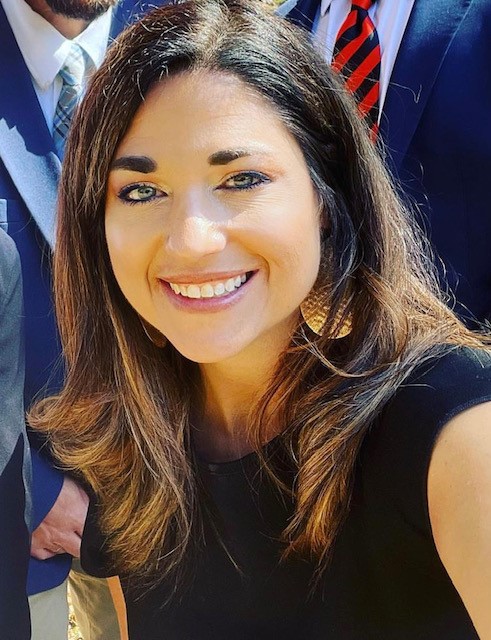 Beth Mills is a native of Northern Virginia who now resides in North Carolina. Beth obtained a B.A. in Psychology of Exceptional Children, a B.A. in Spanish (Greensboro College) and a M.Ed in Special Education from Elon University. Beth spent almost 19 years in public education. Serving in a variety of roles during her career; Special Education Teacher, Program Specialist for EC law and compliance, and finally as an autism specialist. In 2020, Beth changed careers and currently serves as an HR manager for a small manufacturing company in North Carolina. Her passion for advocacy has continued as she has fought tirelessly for individuals and families to have equitable access to educational plans, services, medical care, housing, and independence. Beth serves as an Adjunct Professor for High Point University's School of Stout Education. Additionally, Beth currently serves as President of the Board of the Arc of High Point, which she has been an active member of for over 8 years.
In addition to her work life and service to others, Beth covets the title of mom and wife. Beth and her husband Jamie have three wonderful children, Paul (18), Cash (15), and Presley (8). Beth got acquainted with First Amendment Voice through her father Ed Lowry. She is excited to work alongside this group and continue her father's legacy.
Giannina Grigg
Membership Coordinator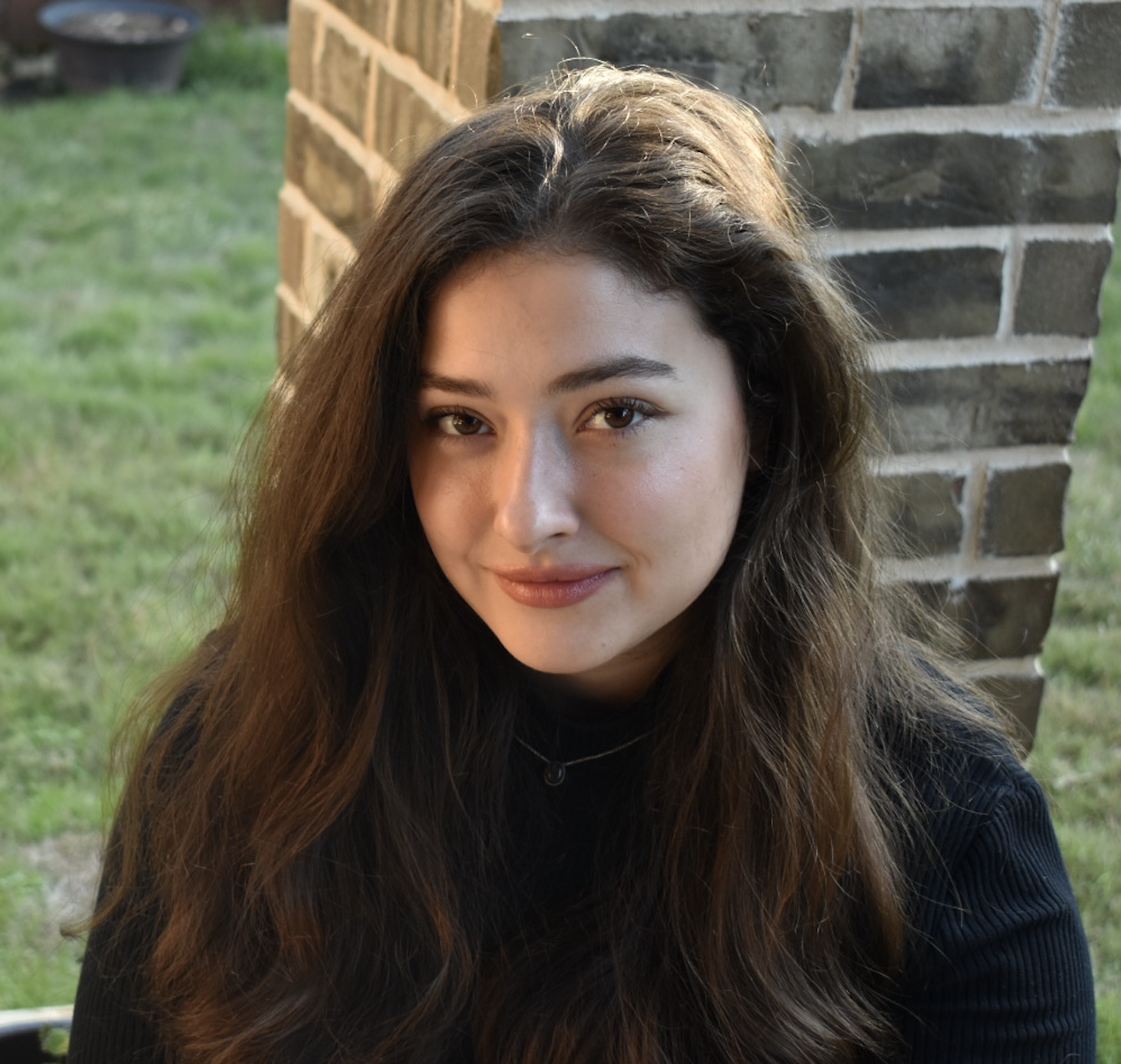 GIANNINA GRIGG serves as Membership Coordinator for First Amendment Voice. She was drawn to FAV instantly because of its active role in civic engagement that is nonpartisan. With a passion for civil rights, Giannina has loved contributing to FAV by helping individuals become more civically active and engaged in the nonpartisan organization.
Aside from FAV, Giannina has spent many hours doing community service within her local and state area. These included working with Friends of the Family, Habitat for Humanity, and various animal rescues. First Amendment Voice is her first nonprofit.
When she isn't working, Giannina spends her time studying, cooking, and hiking with her dog. She is currently finishing her bachelor's in environmental science and plans on attending law school for Civil Rights Law and Environmental Law. From there, her focus will be on ecological conservation and environmental health within marginalized communities.