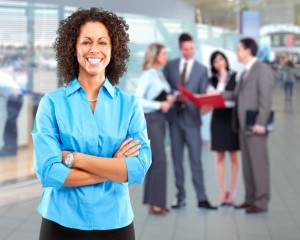 At First Amendment Voice, it's our goal to educate the entire American public about the protections provided by the First Amendment. To facilitate this process, we regularly provide training for community leaders and organizations in an effort to help spread the word about the importance of freedom of speech, freedom of religion, and freedom of the press.
America's founding principals apply to all of us, and it's critical that our population is knowledgeable and aware of their impact on our day-to-day lives. This is especially true in terms of freedom of religion. Too often, religion is politicized, a process that draws division and conflict. Regardless of a person or community's belief system, the United States Constitution protects their right to worship however they choose.
We have three presentations that address this very issue:
"This Far By Faith" highlights the significant achievements of America's original founders and religious leaders. We also provide a comprehensive look at the Constitution and the First Amendment.
"A Clear and Present Danger" focuses on the religious persecution that various individuals have faced for speaking up about their faith or personal religion beliefs.
"Preserving Our 1st Amendment Rights" provides suggestions and insights on what steps citizens can take to address these attacks, and provide protection of religious speech regardless of belief.
If you would like to participate in one of these sessions, don't hesitate to reach out! We have the tools and resources you need to educate and inspire your communities in this important effort. Visit our website to learn more! https://firstamendmentvoice.org/