FAV Family,
We have seen a massive uprising amongst students concerned about gun violence in schools and the fact that political leaders have not been able to develop effective solutions. As a result, students have activated and begun exercising their First Amendment rights with respect to freedom of assembly, petitioning the government for grievance, and ensuring that their voices are part of the national conversation. Some of these young leaders have been demonized in certain parts of the media and derisively attacked on social media. Regardless of your perspective on how to address gun violence in the United States, I would ask that you encourage young voices to join the conversation in civil ways. The country benefits when youth become involved in citizenship. By seeking understanding first, we can set a tone for constructive discussion about important issues in our society.
Please forward this newsletter to friends and colleagues you think would appreciate FAV's work. Subscribe here.
Yours in service and civility,
The FAV Team
---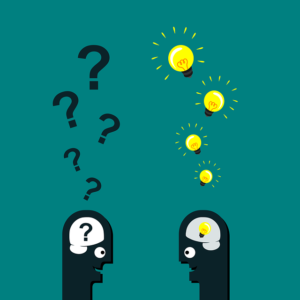 Critical Thinking Tip: Before reading a book/article/blog, know the author. Don't waste your time reading until you understand the author's background and history, essentially what biases they bring to their writing. THEN, read the book/article/blog and take into account the expected biases. Seek out alternative viewpoints, writers/speakers who you know DISAGREE with the author/speaker. In that way you can carefully consider different perspectives about the topic and form a more comprehensive opinion. SMILE. If you're not getting shot at, it's not that bad! We live in an amazing society. Only through striving to actively contribute to that society can we endeavor toward its aspirational ideals.
---
In the News
In the world of social media, firms collect an amazing amount of personal data about their users. Read this Buzzfeed article to learn more about how much information Facebook and other firms collect and how they use that data. You probably don't have as much privacy as you think.
Countering campus bigotry. This article involves a student calling out a professor for alienating comments.
---
UPCOMING EVENTS:
FAV Coffee Talks – The Media sponsored by PEN America
Open to all: REGISTER NOW
Free breakfast for the first 20 registrants
Hosted by Saint Andrews By The Sea United Methodist Church in San Clemente, CA on April 21, 2018 from 8 – 9:30am PST
Other Stakeholders
Pop The Bubble Workshop, Kern Beare
Redding, CA on May 1, 2018