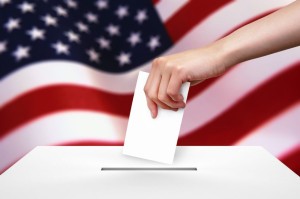 After the school shooting in Parkland, Florida, there has been an uptick in public discourse concerning the legal voting age in the U.S. In many vicinities, the legal voting age is 18. However, there are some districts and areas, such as Takoma Park (Maryland), that have lowered the legal voting age to 16 instead. In 21 states across the country, 17 year-olds can vote in primaries if they'll be 18 by the general election date, but is this enough?
Since voting is a crucial First Amendment issue, consider these pros and cons of lowering the U.S. voting age to 16:
Pro: Increase Civic Engagement and Awareness Among Youth
As the American Council of Trustees and Alumni points out, we have a crisis of civic education in the U.S. currently. We have people of all ages who barely know important aspects of history (studies have shown that people are even forgetting about the Holocaust), and many Americans can't explain the difference between the 3 different branches of the federal government.
This ignorance is not limited to young people (voter apathy happens at every age!), yet we focus on their life inexperience and lack of knowledge as a justification for denying them voting rights. Since young people must obey the laws like any other citizen and they're affected by the policies our government leaders establish for our society (especially when it comes to education and long-term economic policies), why shouldn't young people have some say in the laws that uniquely affect their lives? By lowering the voting age, we could likely increase youth involvement in civic participation and bolster their interest in political issues because they're no longer sitting on the sidelines.
Con: Their Brains Aren't Fully Developed Yet
A major argument against lowering the voting age is that young people's brains aren't fully developed until they're in their mid-20s. However, this scientific argument demonstrates why 18 is a mostly arbitrary number when it comes to something like voting, not to mention: teenage brains aren't so different from adult brains.
Yes, teenagers are still immature and learning about how the world works. Yes, teenagers can be prone to emotional decision-making. Yes, teenagers are more susceptible to external influences than adults with more life experience. However, consider how these arguments function when applied to people who are 18 or older:
Should an adult with maturity issues be denied their right to vote?
Does everyone have their lives figured out and understand how the world operates by 18? By 30? By 60? Ever?
Should we assume that rational decision-making is something that automatically kicks in once you turn 18? Are adults (of any age) not prone to emotional decision-making as well?
Are adults completely immune to external influences (such as fake news, political propaganda, fear appeals-based political advertising, vitriolic campaign rhetoric, etc.) and able (and willing) to make fully-informed decisions about their voting options?
Once you see how the common arguments against young people can be similarly employed to disenfranchise adult voters, the claim that 16-17 year-olds shouldn't be allowed to vote falls apart.
Pro: Increase Voter Turnout
Did you know that young people have higher voter turnout rates than you might expect? While the issue of mandatory voting could take up a whole other blog post, it's important to consider what role choice plays in American society. Adults have the freedom to decide whether or not they want to vote, regardless of their education level, work experience, military service, gender, religion, family background, and other factors. All that matters (with the exception of mental disabilities and felony records in some states) is that you're older than 18.
To increase voter participation in our elections, we should allow younger people the opportunity to vote if they want to. That's the beauty of America: we have the freedom to decide if we want to participate in our democratic system or not.
Con: Parental Manipulation
Another common argument against lowering the voting age in the US is the notion that parents will force their kids to vote for whomever they're voting for. However, this argument is non-unique because children grow up with their parents' political ideology expressed in familial interactions – how is an 18 year-old who still lives at home more immune to parental influences than a 16 year-old?
Furthermore, 16-17 year-olds in the news recently (such as the Parkland shooting survivors and other school shooting survivors) have demonstrated a keen awareness of political issues affecting them, even when their parents were minimally interested in politics beforehand. Perhaps parental manipulation could still happen, but arguably the pros outweigh the cons here.
Pro: Protect Youths' First Amendment Rights
As the Yale Law & Policy Review points out, voting is speech. Voting is the act of expressing a preference for a candidate, policy, and/or ideology, and in a democratic society, there is arguably no such thing as a "wrong" vote. By preventing young people from voting, we're preventing them from exercising their First Amendment rights. As we can see from the Parkland shooting survivors, Malala, and other extraordinary youth, people under 18 are already getting involved in politics.
There are even youth volunteering and interning opportunities within political action committees and other political organizations. If young people are interested in politics and want to exercise their First Amendment rights, then who are we to deny them that fundamental right?