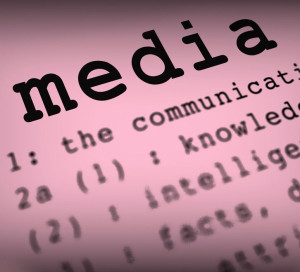 TIME's 2018 "person of the year" is more than just one single individual. In fact, there are several people of the year for 2018; TIME has called this group "The Guardians" to signify the importance of journalists in their never-ending pursuits to uphold democratic ideals of public trust and governmental transparency. "The Guardians" include:
The Washington Post reporter Jamal Khashoggi, who was violently killed in his own country's embassy in Turkey in October
Journalists working for the Capital in Annapolis, Maryland, where 5 of their colleagues were shot and killed in their own newsroom back in June
Maria Ressa, who founded the Rappler online news site in the Philippines and covered President Rodrigo Duterte's extrajudicial killings in the war against drugs (she's currently awaiting sentencing that could imprison her for up to 10 years)
Reuters reporters Kyaw Soe Oo and Wa Lone, who were sentenced to 7 years in prison for covering the deaths of 10 Rohingya Muslims in Myanmar
As the TIME article aptly noted, these "Guardians" are just some of the many journalists who faced harassment and violence in the line of reporting duty in 2018. Their contributions, their persistence, their sacrifices will not be forgotten, though powerful, authoritarian rulers and anti-free press laws may temporarily prevail in many countries, including our very own "Land of the Free," the United States of America.
TIME chose "The Guardians" as their persons of the year because this decision sends a clear message to both fascist dictatorships and press-hating leaders of the free world alike: the public needs journalists. Without the dedicated reports of journalists willing to risk their lives to expose political corruption and tyrannical, anti-democratic leadership practices, how would the public ever know whether its elected leaders are truly doing their jobs and serving the will of the voters, first and foremost?
In addition to increasing levels of physical violence against journalists, public trust in the press has been plummeting. This could be due to a variety of factors, though the rapid and wide circulation of "fake news" rhetoric is arguably a major cause of public mistrust in news organizations. Psychological research has shown that the average human tends to engage in something called "confirmation bias," which involves the acceptance of any information that conforms with our beliefs and the rejection of information that contradicts our beliefs (regardless of the actual validity of that information).
Journalists are absolutely essential for clarifying public perceptions about ongoing current events and political leaders. While there is no such thing as 100% pure objectivity, the phenomenon of "media bias" is more fiction than fact, despite what politicians who disagree with journalists might say about it.
TIME could not have picked a more important "person(s) of the year" for 2018. We, as members of American society and human beings in general, need to do more to protect those who hold power to account. We can start by refusing to believe or share fake news, demanding justice for journalists facing harassment and violence, and finally: by supporting news organizations in their relentless quest to equip the public with the knowledge and tools we need to remain a free and democratic society for many decades to come.