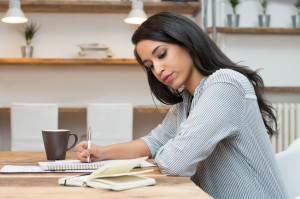 We've written countless blog posts about free speech in higher education and on high school campuses, but a new troubling trend seems to be emerging nowadays: state laws designed to protect free speech that, due to their vaguely worded mandates, may actually silence and/or punish those expressing dissent and other forms of counter-speech.
Clearly this is not the intent of these pieces of legislation, but they nevertheless demonstrate the difficulty of navigating free speech laws and college policies while balancing individuals' rights, regardless of their political beliefs or affiliations. Here are just some of the many examples of potentially problematic free speech protection laws that are either newly in effect or going into effect soon:
"Disciplinary Sanctions"
Alabama recently passed HB498, which effectively bans the existence of designated "free speech zones" on college campuses in the state. On the surface, this seems like a great victory for free speech advocates, but there's a troubling flip side: the "disciplinary sanctions" that could be imposed against those who interrupt/disrupt someone else's free speech are incredibly vague.
In other words, we have little idea of what the consequences would be if a counter-protester gets involved. Could they be sued? Kicked out of the college? Arrested? There are few clear consequences outlined in the bill, which could force the college administration, law enforcement officials and/or the state to prioritize one person's freedom of expression over another's.
Does the person who began speaking/protesting first get priority? What if they're both shouting over each other, which arguably fits under this law's definition of "substantially" disrupting another person's free expression?
Until these questions are resolved, this law could pose a serious threat to counter-protesters' First Amendment rights due to the sheer ambiguity of the law itself.
"Interfering" with Others' Free Speech
In addition to Alabama, Texas recently passed SB18, which substantially increased protections for free speech rights on college campuses throughout the state of Texas. However, the bill poses the same problems as Alabama's new bill: the consequences of "interfering" with someone else's freedom of expression are not clearly outlined in the bill.
Specifically, the bill says there could be "disciplinary sanctions for students, student organizations, or faculty who unduly interfere with the expressive activities of others on campus." While this sounds like a strong protection in favor of free speech, what exactly constitutes "unduly interferes"? Would a counter-protester be considered "unduly" interfering with the original protester's free expression?
These are just two of the many examples of free speech controversies going on around the country's college campuses nowadays, but they still serve as important reminders that even well intentioned legislation in favor of free speech can have damaging consequences.