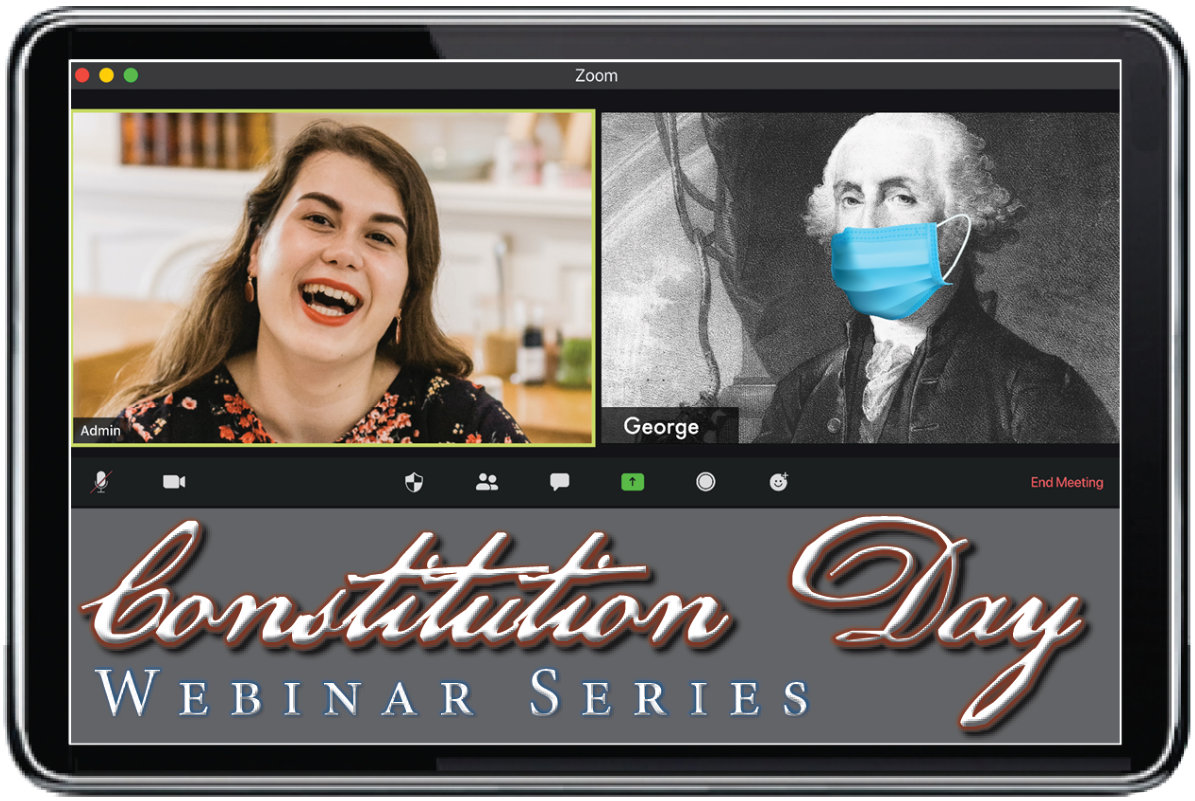 PANDEMIC CIVIC
ENGAGEMENT
Constitution Day Webinar Series
September 14–17, 2020
Have you wondered how the pandemic has shaped free expression? You may have noticed that many can't practice religion per traditional custom. What about whether people feel safe attending a protest or how they engage civic leaders? Explore these and other questions during FAV's virtual National Symposium to celebrate Constitution Day & Citizenship Day September 14-17, 2020.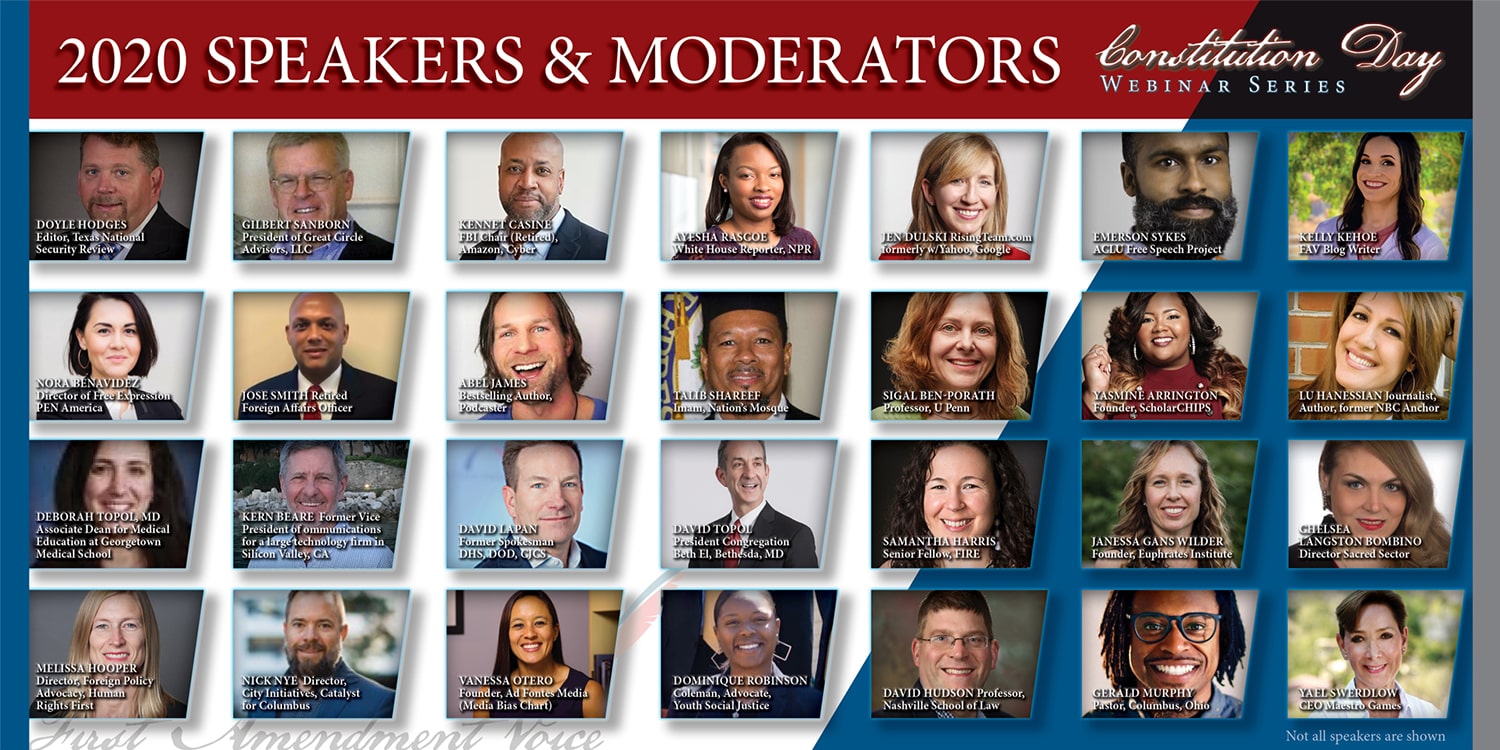 Also known as Citizenship Day, Constitution Day (September 17th) is an
American holiday honoring the day the United States Constitution was signed
in Philadelphia on this day in 1787.
"This law urged civil and educational authorities of states, counties, cities and
towns to make plans for the proper observance of the day and "for the complete
instruction of citizens in their responsibilities and opportunities as citizens of
the United States and of the State and locality in which they reside."2
For many reasons, this has not exactly become the norm in our society. Rest
assured, First Amendment Voice is here to fill this void. We have put together
quite the lineup of leaders and citizens alike to gather and further educate
ourselves on the pandemic's impact on how we express ourselves.
JOIN US TO BETTER UNDERSTAND AND EXERCISE 1ST AMENDMENT FREEDOMS
Kern Beare is a former vice president of communications for a large technology
firm in Silicon Valley, CA. After leaving the corporate world in 2005, he co-
founded Global Mindshift, a non-profit offering online facilitated workshops
on the essential skills we need to survive and thrive in today's interconnected
and interdependent world. Kern is the founder of Pop the Bubble, an initiative
to help heal our current national divide. As part of that initiative he travels
the country leading a workshop entitled "Difficult Conversations: The art and
science of thinking together."
FOREIGN IMPACT ON 1ST AMENDMENT FREEDOM PANEL: WHEN A VIRUS COMES A KNOCKING
WEDNESDAY, SEPTEMBER 16 | 11am EST | (1.5 hours) Foreign Impact on 1st Amendment Freedom Panel: When a Virus Comes a Knocking

(Free)
KEYNOTE CONVERSATION: RELIGIOUS FREEDOM ENACTED – FAITH-BASED INNOVATIONS IN COLUMBUS IN SERVING CHILDREN SERVICES
WEDNESDAY, SEPTEMBER 16 | 1:30PM EST | (45 minutes) (FREE)
TECHNOLOGY & THE 1ST AMENDMENT PANEL
WEDNESDAY, SEPTEMBER 16 | 2:30PM EST | (1.5 hours)

(Free)
FREE EXPRESSION: SPEAKING THROUGH A MASK PANEL
MONDAY, SEPTEMBER 14 | 2:45PM EST | (1.5 hours) (FREE)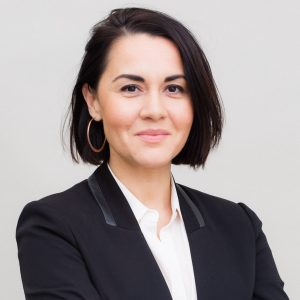 SPEAKER: DOYLE HODGES, EDITOR,
TEXAS NATIONAL SECURITY REVIEW
WEDNESDAY, SEPTEMBER 16 | 4:30PM EST | (1.5 hours) (FREE)
COLLEGE FREE SPEECH PANEL
THURSDAY, SEPTEMBER 17 | 2:30 PM EST | (1.5 hours) (FREE)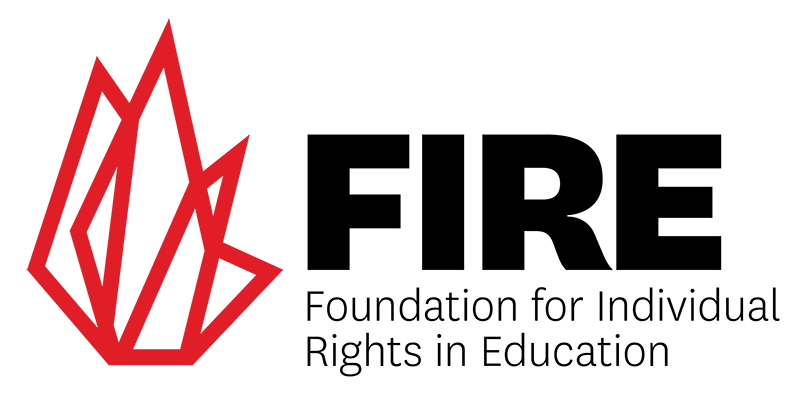 2019 National Symposium Videos