FAV Friends,
Given the social restrictions from the Covid-19 virus, we shifted our programming to virtual platforms. Faith leaders from different religions provided a panel discussion during our recent Town Hall on how faith communities are adapting to the virus restrictions. They shared best practices and encouraged each other on how best to attend the spiritual needs of their congregations. If you missed the Town Hall but wanted to attend, you can watch the video on our YouTube channel. We also shared resources (see below) from Georgetown University's Berkeley Center and the Sacred Sector, led by Chelsea Langston Bombino, one of our speakers and also a FAV Board Member.
Since we will continue to face a lot of uncertainty due to the public health challenge, FAV anticipates that upcoming programming will remain in the virtual realm. We are in talks with Kern Beare to present his Difficult Conversations workshop over our Zoom platform while also developing the capability to take our popular coffee talks to the virtual space. Send your ideas to info@firstamendmentvoice.org if you would like us to consider something.
You may have seen the Edward D. Lowry Memorial Award for Citizenship press release last month. Ed was an amazing contributor to FAV, his church, and his community during a lifetime of service. If you know someone who embodies the following criteria, please submit a one page writeup to our nomination's team at info@firstamendmentvoice.org with an email title, 2020 Lowry Award Nomination.
Criteria
Relentless service to others
Able to work across ideological differences for the common good
Fearless advocate of the First Amendment and its champions
Overcomes setbacks; strives on in the face of adversity
Exhibits strategic thinking but able to translate that into results
Inspirational: encourages others to give of time, talent or resources
Consummate networking to connect organizations & people for community impact
On a final note, please stay safe out there! We will get through these hard times together. Keep reaching out to your friends and family to remain socially connected while using practical physical distancing!
Steve & the FAV Team
---
Check out these resources we shared from the town hall: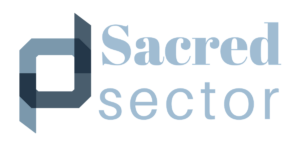 The Sacred Sector contains the following, but the password is the same for all links: SacredSector2020
We are providing you with access to Sacred Sector's Participant Portal, which includes Sacred Sector Toolboxes and Standards for Excellence® Resources.
Georgetown University's Berkeley Center information: http://bit.ly/faith-and-COVID-19
---

Upcoming Dates
April 16 – Delegate videoconference: How to organize a coffee talk or difficult conversation workshop